Politics

/
November 16, 2023
The congressman polled his constituents and found what every other poll is finding: Americans want the killing in Gaza to stop.
What do Democratic voters think about Democratic House members who break with President Biden to support a cease-fire in Gaza? Ask Greg Casar, the Texas Democrat who was one of 18 members of the House backing calling on the Biden administration to support an immediate de-escalation and cease-fire in Israel and Palestine. He's also one of 24 House members who has signed on to a letter, released yesterday, which calls on the president and Secretary of State Antony Blinken to work for "an immediate cessation of hostilities in order to stop the bombing and provide much-needed relief to Palestinian civilians" and "[redouble] efforts to achieve rapid de-escalation through a ceasefire."
"People want Democrats to be for health care, for education, for democracy. But they also want us to be for peace and diplomacy," says the first-term House member, who explains that, when he talks to people in his heavily Democratic Texas district, they say two things: that they are horrified by the violence in Israel and Palestine—where roughly 1,200 Israelis were killed in the October 7 Hamas attack and where more than 11,000 Palestinians have been killed during Israeli's bombardment of Gaza—and that they want the killing to stop.
Casar is not merely relying on anecdotal evidence to back up his statement. He can point to polling data that shows overwhelming support for a cease-fire.
As the Austin Democrat prepared to file as a candidate for reelection in 2024, he did what a lot of members of Congress do in anticipation of a campaign. He commissioned a poll. It turns out that Casar enjoys approval ratings that most sitting elected officials would celebrate—53 percent of likely Democratic voters in the overwhelmingly Democratic district rated his job performance as excellent or good, while a mere 10 percent rated it not so good or poor. Asked if they would support Casar, who was identified in the questioning as "a progressive Democrat," or a more conservative primary candidate, 71 percent backed Casar, versus just 17 percent for a more conservative contender.
But Casar and his team decided to go deeper. They asked their pollster, Lake Research Partners, a well-regarded firm that regularly polls for Democrats, to examine support for a cease-fire—a stance that is frequently portrayed as controversial, even politically dangerous, by Democratic strategists and D.C. pundits. What they found confirmed what Casar says he's heard on the street in Austin, San Antonio, and other communities within his 35th Congressional District. Democrats back de-escalation, overwhelmingly. According to the survey of 400 Democrats in the district, conducted November 7–12, 73 percent of potential Democratic primary voters would be more likely to support a candidate who wants a cease-fire, with 46 percent saying they'd strongly support such a candidate.
When voters were given specifics about Casar's stance, the numbers went up. The pollster informed potential primary voters, "Congressman Casar has called for a ceasefire in Gaza and the immediate release of Israeli hostages taken by the terrorist group Hamas. Congressman Casar has said the security of Israel can be guaranteed without the killing of thousands more innocent Palestinians."
Current Issue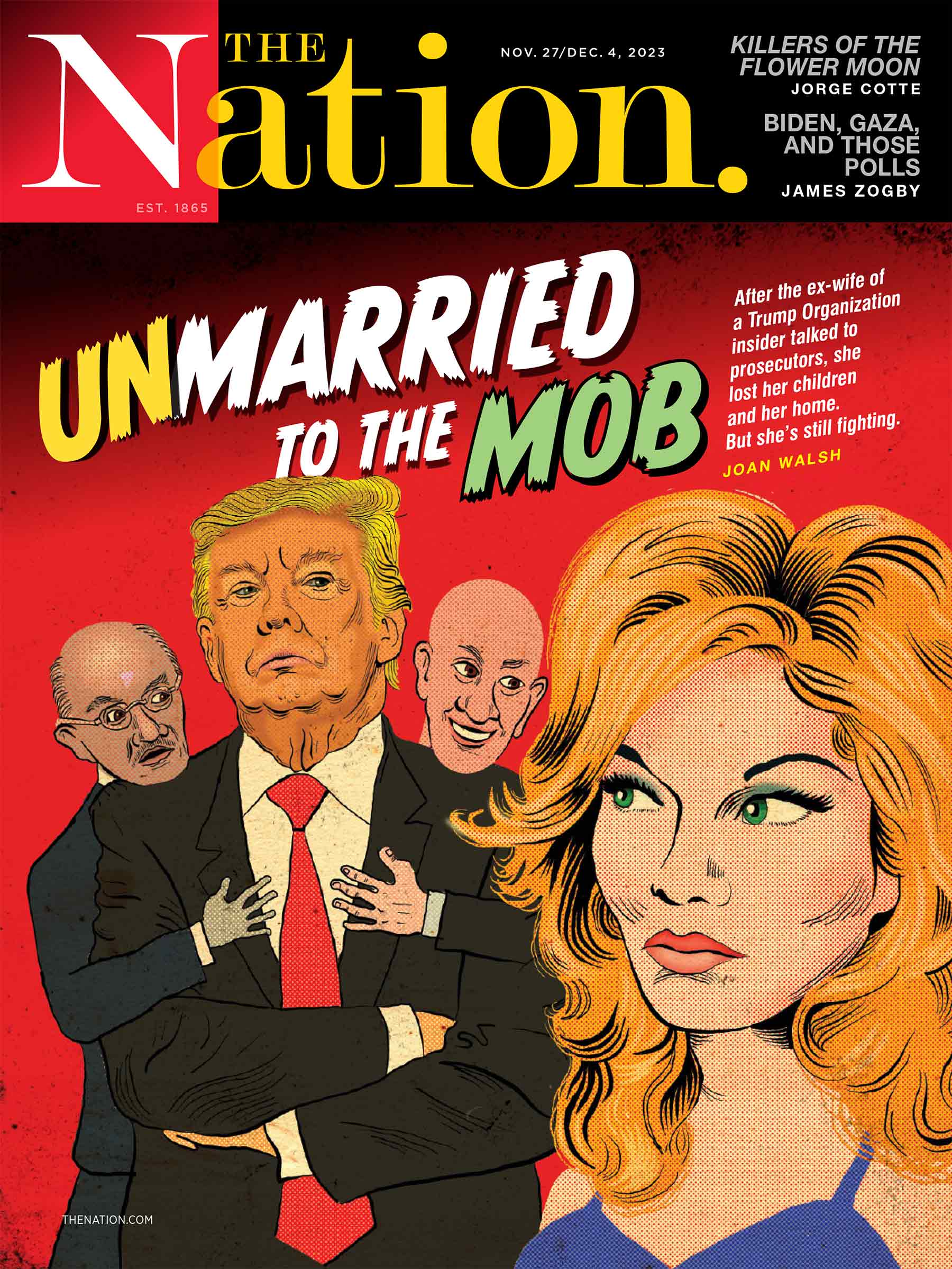 "After hearing that position, 80 percent of voters said they would be more likely to vote for Casar, including 65 percent who strongly hold that position," explained a memo prepared by the Lake group. "Only 10 percent are less likely to support Casar because of his stated view on a ceasefire."
In Travis County, which includes Austin, a historically liberal city that on Sunday saw a major march in support of a cease-fire, 79 percent said they'd be more likely to back Casar because of his pro-cease-fire stance. In Bexar County, which includes the portion of San Antonio that's in Casar's district, the number was 78 percent. In the remainder of the district, which includes smaller communities and suburban areas between Austin and San Antonio, it was 85 percent.
"In summary," explains the memo, "Democratic primary voters in TX-35th Congressional District like and support Casar and are overwhelmingly likely to vote for his reelection. And these voters support a ceasefire and are more likely to support a candidate like Casar who calls for one."
That's a significant finding at a time when anti-cease-fire super PACS and dark-money groups, such as the American Israel Public Affairs Committee's United Democracy Project, Democratic Majority for Israel, and the billionaire-backed Mainstream Democrats PAC, have signaled that they will target House cease-fire supporters in 2024 Democratic primaries.
Democratic Majority for Israel has already rolled out a six-figure campaign attacking US Representative Rashida Tlaib, a Michigan Democrat who is the only Palestinian American in the House; and US Representative Mark Pocan, a frequent critic of AIPAC, says he expects millions to be spent by various groups that want the Biden administration to continue to support actions taken by right-wing Israeli Prime Minister Benjamin Netanyahu. "What AIPAC doesn't tell you is they raise money from big Republican donors and spend it in Democratic primaries against Democrats," says Pocan. "It's a cynical, undemocratic strategy."
Will it work? Every member and every district is different, and there's not a lot of polling to consider at this point. But the polling that has been done reveals overwhelming support for a cease-fire. A Reuters poll released Wednesday found that 68 percent of those surveyed agreed with the statement, "Israel should call a ceasefire and try to negotiate."
Popular
"swipe left below to view more authors"Swipe →
A Michigan survey, again conducted by Lake Research Partners, which over the years has polled for the Democratic National Committee and the Biden team, recently found that 71 percent of Democrats in Tlaib's state support a cease-fire.
And, now, there's the poll from Casar's district in Texas.
"People in the heart of Texas are more likely to support a Democrat who is talking about a cease-fire in Gaza, who is calling for the immediate release of Israeli hostages, and who is saying that Israel's security can be guaranteed without killing innocent Palestinians," says Casar. "This district is Black, brown, and white. It's urban and suburban. It's working class. And that diverse coalition overwhelmingly wants to see peace at home and abroad. That's what the poll shows. That's where I think Democratic voters are at."
Submit a correction

Reprints & permissions